A unique artistic voice
A Canadian artist living and working in Hamburg, Germany.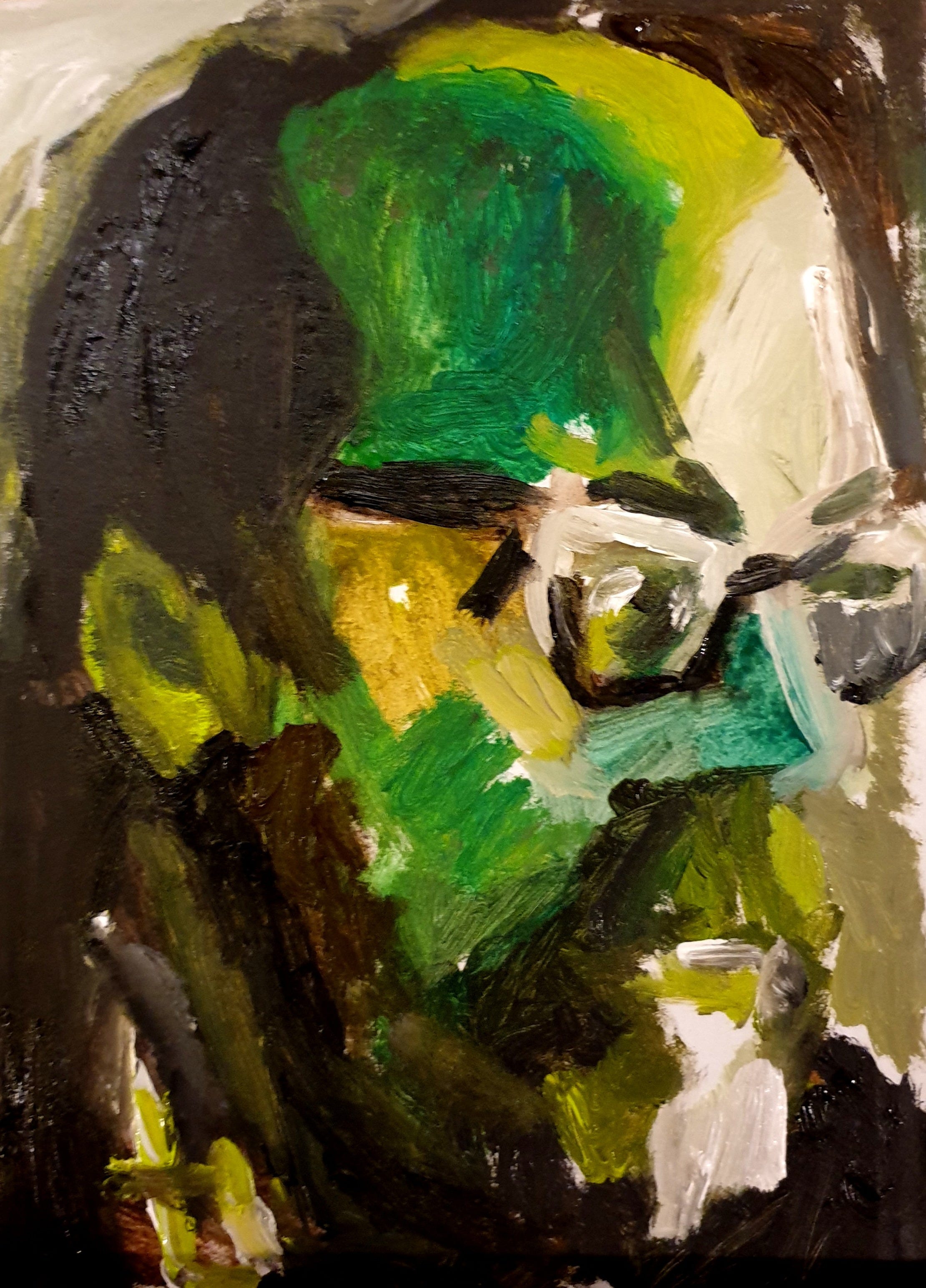 Painting
Usually with acrylic and/or oil. I move freely between the figurative and colour and texture experiments. Many of my works contain encoded "messages in a bottle" for the like-minded, cultural references that have taken on the character of a symbolic language for me. Sometimes wistful or even melancholy. I like to explore the quiet, the contemplative and sometimes the uncanny.
Printmaking
Presently working mainly with linoleum. I mainly do portraits in single print black and white, or nudes from my life drawing sessions, but have been moving into prints with several, multicolour elements. I enjoy the "Handwerk", the concentrated working with (sharp) tools and the meditative, rhythmic calm of making the prints.
Collage
Strange, a little garish. I create compositions with mixed media, paint, ink, textiles, paper, photos. Whatever seems most appropriate for the job. These are often my most intriguing little creatures
Gallery
My gallery is by no means exhaustive. Have a look at it, immerse yourself in the variety of my works and sense what fascinates my customers about them. If you can't find what you're looking for, let me know. I'm happy to help you find what you are looking for.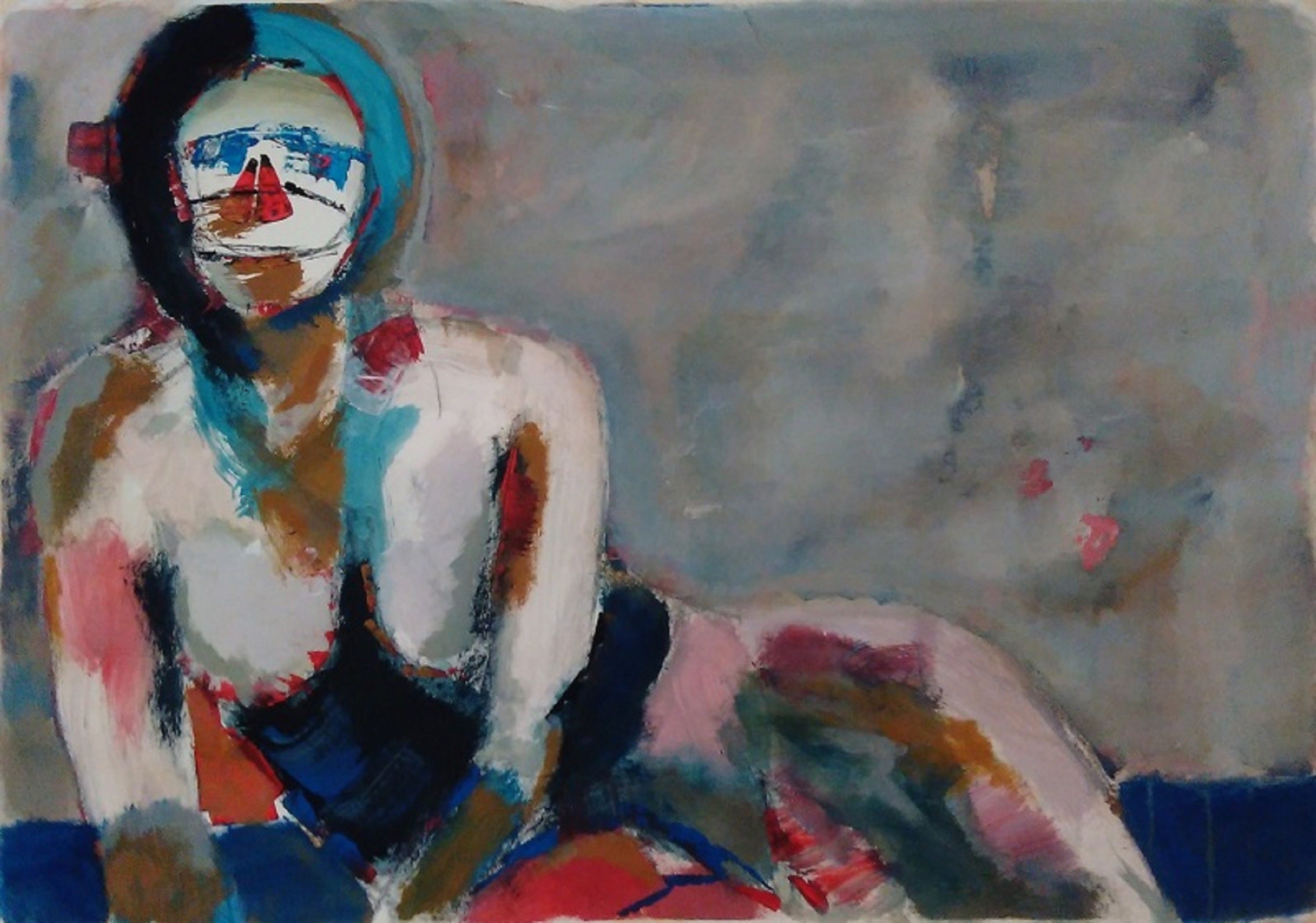 Good things take time
There is a time for everything, everything has its time, and everyone has their story! Who am I? How did I get here? Find out more about how I got to where I am and my experiences along the way.